Congratulations on the launch of this important new program at CLIR. We are very excited by it at Hagley, where we have a number of accessions stored on magnetic media (tape, especially).
I appreciate CLIR's and the Mellon Foundation's desire to begin with a pilot program. I actually had a collection in mind when it became clear that CLIR would be launching this program soon. We have about 35 years' worth (early 1970s to late 1990s) of audiotaped recordings of meetings and conversations hosted by the Conference Board (formerly the National Industrial Conference Board), who conduct research resulting in some important economic indicators (like the consumer confidence index, which—contrary to common belief—is not published by the Department of Commerce or any other government agency). The tapes themselves include candid discussions by business leaders on leading contemporary issues they faced, from energy and environmental policy to trade deals and much else. Given to their at-risk nature, it is difficult to share this treasure with the world.
However, the level of funding in the pilot program is not sufficient to allow us follow this pathway. We would need to pursue funding significantly higher than the $10,000 to $50,000 indicated for the pilot period.
I have two questions for you:
1) Do you believe the maximum request allowed could rise after the pilot period if the program is successful?
2) Would a project like what I describe above be eligible for the existing Digitizing Hidden Special Collections and Archives program? I realize you may not funnel projects that seem compatible with the pilot project toward other programs, but wanted to learn your assessment of this.
Thanks for your thoughts. Congratulations, again for the program's launch.
Best,
Erik

--
Erik P. Rau, PhD
Director, Library Services
Hagley Museum & Library
P.O. Box 3630, 298 Buck Road
Wilmington, DE 19807
302.658.2400, ext. 344
www.hagley.org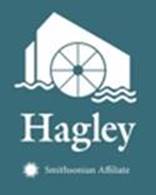 I am pleased to announce that the Council on Library and Information Resources (CLIR) has opened the pilot phase of

Recordings at Risk

, a grant program focused on digitally reformatting "at-risk" audio and audiovisual materials of high scholarly value. In this pilot cycle, CLIR will award approximately $150,000 for the preservation reformatting of magnetic audio media through the

Northeast Document Conservation Center's

(NEDCC's) newly established

audio preservation service

. Grants of between $5,000 and $25,000 will be awarded for projects of up to 12 months, to fall between May 2017 and April 2018. The application deadline for the pilot project is March 3, 2017. Awards will be announced April 30, 2017.

And while I still have your attention, CLIR and NEDCC will hold an informational webinar for prospective applicants on January 12 at 2:00 pm Eastern time. Check back on the website or our

Twitter

for a link to the webinar! If you can't make it, the event will be recorded and made freely available online.

Feel free to email me directly with any questions! Thanks for your time.

Pedro




Pedro Gonzalez-Fernandez

Program Associate, Recordings at Risk

Council on Library and Information Resources

1707 L Street NW, Suite 650

Washington, DC 20036

(202) 939-4764 (Office)

(240) 620-5592 (Mobile)