NEH is Hiring! Position opening for a Humanities Administrator (Program Officer) in the Division of Preservation and Access:
Full Information: https://www.usajobs.gov/GetJob/ViewDetails/561683500
Open & closing dates: 03/03/2020 to 04/30/2020
The National Endowment for the Humanities is an independent grant-making agency of the government dedicated to supporting research, education, preservation, and public programs in the humanities. The Division of Preservation and Access provides leadership and support for a sustained national effort to preserve and increase the availability of resources important for research, education, and public programming in the humanities.
Responsibilities
Reviews grant proposals and assess eligibility and consistency with Endowment goals.

Arranges for review and evaluation of grant proposals by peer review panelists.

Presents Division policies, procedures, and funding recommendations orally and in writing to internal and external audiences.

Promotes the work of the Division and larger goals of the Endowment to outside constituents.

Works collaboratively with other Division staff members to accomplish these duties.
Qualifications
As part of the online application process, you will need to respond to a series of questions designed to assess your possession of the following knowledge, skills, abilities, and/or competencies: Oral Communication, Project Management, Technical Competence, and Written Communication

Selective Placement Factor (SPF)
In addition to specialized experience at the GS-11 level or above, applicants must possess the following in order to be found minimally qualified for the position:

1. Applied knowledge of issues and trends in professional fields related to preservation of and access to humanities collections, such as library and information science, archives administration, museum studies, digital curation, or public/applied history.

2. Experience in facilitating the care and use of humanities collections relating the history and culture of the United States, Latin America, Asia, or other regions of the world.
Conditions of Employment: U.S. Citizen; Relevant experience and/or education; Favorable background investigation; Males born after 12/31/1959 must be registered with the Selective Service
Education: A Bachelor's degree in a discipline of the humanities is required (a MA or Ph.D. is preferred).
Grade: GS 12 – 13
Salary: $86,335 to $133,465 per year
Appointment type: Permanent
Work schedule: Full-Time
Molly Hardy, PhD
Senior Program Officer
Division of Preservation & Access
National Endowment for the Humanities
400 7th Street SW
Washington, DC 20506
phone: 202-606-8577 email: [log in to unmask]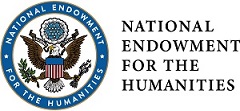 Visit the NEH Website at www.neh.gov
Follow the Division on Twitter: @NEH_PresAccess